9 Barcelona players to be sold after the Copa del Rey Final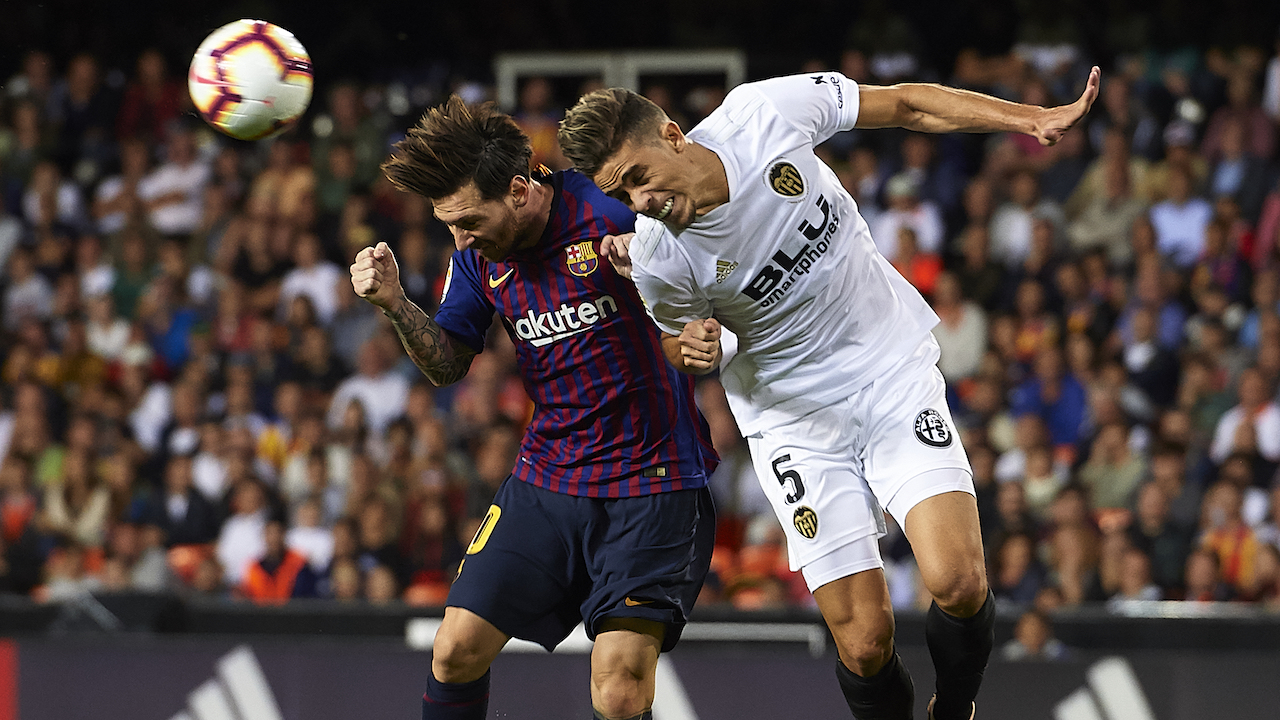 As many as nine Barcelona players will not continue next season after wanting to leave or being deemed surplus to requirements.
Barcelona will be facing Valencia in the Copa del Rey Final on Saturday evening. The Catalans have a chance to wrap up their second trophy of the season- the Spanish Cup. Should they manage to achieve the feat, Ernesto Valverde's men would have won five straight Copa del Rey titles and retained their domestic double from the 2017/18 season.
According to Sport, the last game of 2018/19 could well be the last outing for as many as nine Barcelona players. Jasper Cillessen will definitely be leaving the club to be a regular elsewhere. Juventus is the most sought after destination for him and the Catalans will not hesitate in selling him if they receive an offer in excess of 25 million euros.
Jeison Murillo would probably make the bench but will certainly not start against Valencia. There is an option of purchase in his loan deal, but Barcelona will surely not trigger it because he has not been a great addition. The Colombia international will return to his parent club following the end of his loan tenure at the Camp Nou.
Thomas Vermaelen may be another player who may not even play a minute in the cup final. His last appearance was of 90 minutes against Celta Vigo in the Camp Nou. Were it not for constant injuries, the former Arsenal man would have been successful at Catalonia. Nevertheless, he will be sold during the summer despite there not being a suitor for him just yet.
Samuel Umtiti has lost his place to Clement Lenglet in the starting eleven and Matthijs de Ligt's proposed arrival will only make things worse for the Frenchman, who has been tipped to join Cillessen at Juventus. There may be a third Barcelona player heading to the Bianconeri in the shape of Ivan Rakitic- who could be sold after Frenkie de Jong's signing to make room.
Rafinha Alcantara has faced the similar fate as his brother Thiago at the Camp Nou and has not had his chances. Last year, his loan spell at Inter Milan was a productive one so it would not be a surprise if the Italian giants attempt to sign him permanently some time hence. Barca may realise 20 million euros or so out of Rafinha's sale.
The Brazilian duo of Malcom and Philippe Coutinho could be shown the door. In less than two years after their highly anticipated signings, they have not made the desired impact and will be leaving the club before matters get worse. The Premier League is thought to be an attractive destination for both players, who could earn some cash for Barcelona.
Finally, Kevin-Prince Boateng would also be allowed to leave the club. His tenure at Barcelona has been nothing short of a disaster as he hasn't done anything remarkable to fill into Luis Suarez's boots. Sassuolo would continue to be a good place for him but he was simply not a player suited for the Catalans' standard.